First of all, we are a team of professionals, each with their own talent!
Our company was born inspired by ​​the city of Loutraki. This city provides blissful rest for the body and the soul.
After studying the needs and the demand, we opened a company called HomeLuxInvest, where we have combined modern and high-quality construction with home comfort, as well as with investments that offer the best profit. All the houses built by us remain in our management, as this is one of the main aspects of maintaining the quality of the buildings. Having thought through every step and considering our clients' comfort, we believe that the best strategy for investing in real estate is when we work together towards the goal.
Our company values ​​open conversation, honesty and trust!
HomeLuxInvest aims to help each client create a free and independent life through real estate.
Initially, we develop an investment concept for each individual client based on his goals and desires. We stay with him/her throughout the entire journey – from site selection to facility management. Our experts provide support both for individual investments as well as for purchases of apartments built by HomeLuxInvest.
Your trust is a measure of our success!
Larissa Wilhelm, 
CEO and founder
meet the team
Our team of professionals will provide you with maximum comfort, reliability and efficiency in solving issues of investing and buying real estate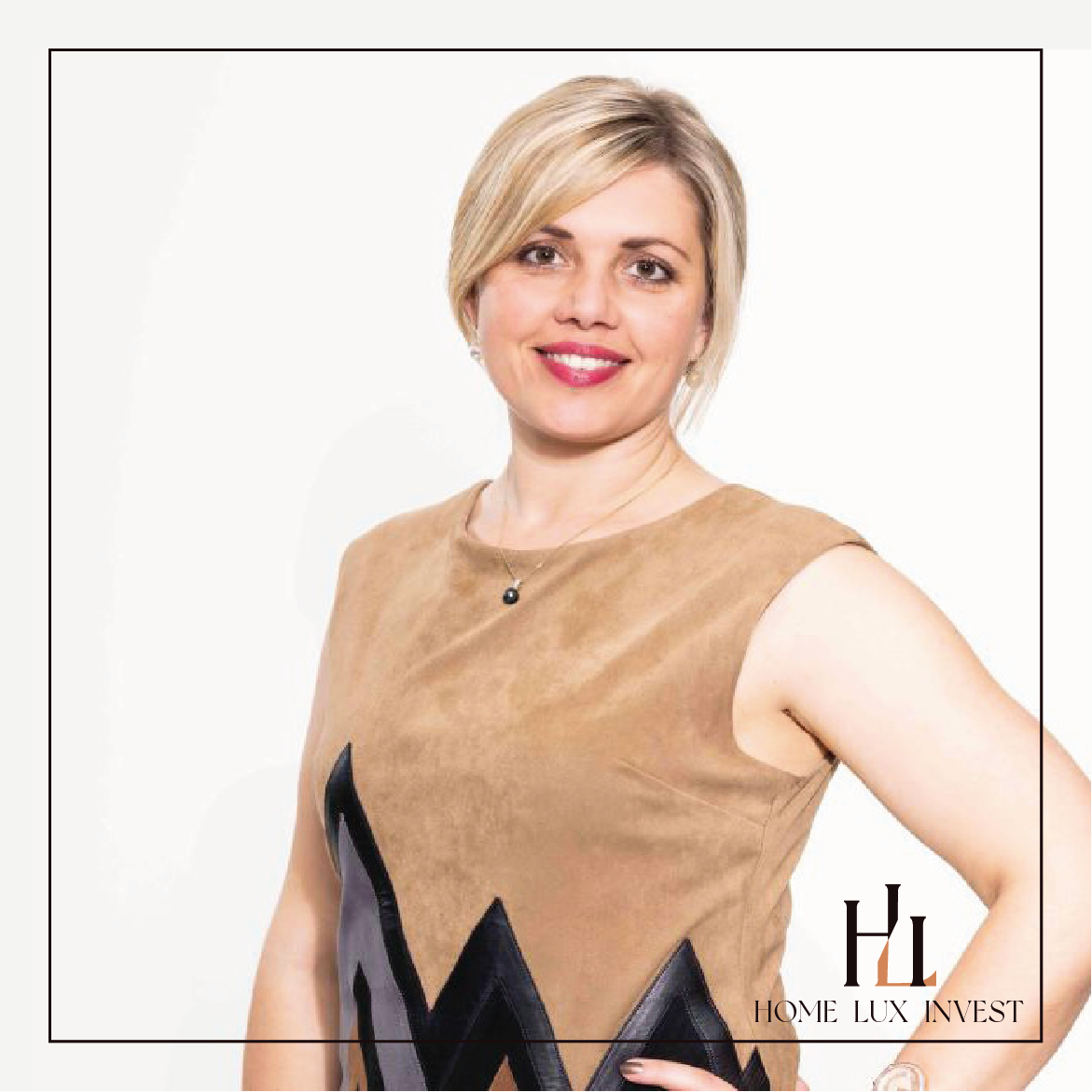 Larissa Wilhelm
CEO and founder
OUR SERVICES AND BENEFITS